Freshman athletes find place in community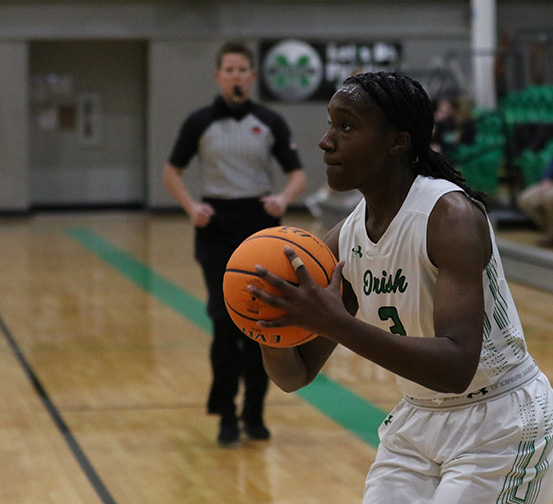 Freshman Small forward Victoria Ososanya has been playing basketball since she was in kindergarten. She is the only freshman who consistently starts on varsity, and she hopes to eventually play in the WNBA.
Like other freshman athletes, Ososanya has not only learned valuable lessons through playing sports, but it has also helped her establish herself in the school community.
"I like that we're all a big family," Ososanya said. "We can do a lot of stuff together."
Freshman inside linebacker Elijah McBride recognizes how being on the team helps form special bonds with your teammates.
"The friendship you pick up during the season, you don't even know most of those kids and at the end of the season you end up being best friends with all of them," McBride said.
Being new to the team and bonding with the team is something the freshmen really take to heart. Forming relationships and bonds with teammates is one of the major keys of a good team.
Falling down and getting back up again is another lesson the class of 2024 is learning.
"I'm willing to learn my mistakes and try to fix those for upcoming competitions instead of holding them as grudges or insults," freshman wrestler Brock Gowens said. "I take them as help, opportunities to get better."
Finding the drive to get up in the morning and go to practice can come from many different places.
"Whenever I lose, I'd say I remember it, and, even though I try not to let it affect me, it definitely drives me," Gowens said. "I think about how I can beat those guys and the work that needs to be done."
Being on a team often means helping others up when they're down.
"I like having teammates and being able to rely on others but also helping others," freshman soccer center defender Ava Thielke said. "I think it's a great aspect of being in a sport like that."
Though just beginning their high school athletic careers, these freshmen enjoy being part of the team.
"Just kind of being a role player," McBride said. "Not really the star or anything but just being there to help my teammates out."