Girls Basketball secures regional championship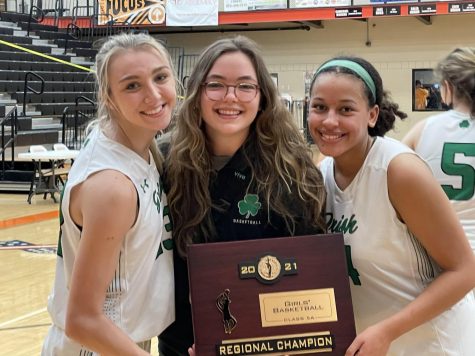 The Lady Irish defeated the Coweta Tigers in the Regional Championship, 53-52. 
The Irish first defeated the Claremore Zebras to face the Tigers on their home court. After being down at halftime, the Irish came back with a vengeance to secure the program's first regional championship under Head Coach Richie Henderson. 
The Irish face No. 1 ranked Sapulpa March 4 at Sapulpa High School.